PC Card Office & Services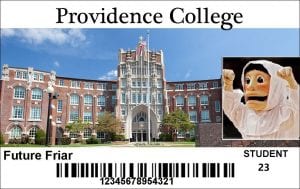 Each Providence College student and employee is issued a campus identification (ID) card through the PC Card Office. The PC ID card provides proof of identity and shall be carried by the cardholder at all times while present on campus.
The PC ID Card provides many resources, including access to residence halls, libraries and the athletic facilities, as well as a flexible spending account for use at certain on and off-campus locations.
To learn more about the PC Card services, log into the MyPC Campus Portal (available to all current PC students/faculty/staff).
Make an Online Deposit
If you would like to make a deposit by check, please address the check to:
Providence College
1 Cunningham Square
Providence, RI 02918
Please ensure that your student's Banner ID is listed in the memo section.